A Letter From Your Agent
November, 2023
As we approach the end of the year, it's crucial to engage in reflective thinking regarding our successes, areas for improvement, and the desired transformations for the upcoming year. This introspective exercise holds particular significance when considering our real estate assets. We must ponder if our current properties align with our future aspirations. If we could disregard the impact of interest rates, what modifications would we implement? Is the augmentation of wealth through real estate acquisition a priority, and if so, how can we strategize effectively?
Although the current interest rates are notably high, projections indicate an anticipated decline in the second half of 2024, potentially dropping below 6% in 2025. In light of this potential shift, it becomes imperative to contemplate necessary adjustments. Does your primary residence fulfill your future requirements, or do you envision a different property? If so, what specific attributes are you seeking, and in which location do you envisage it?
Do you possess a rental property that you might consider selling or exchanging for an alternative property in a different region? In October, we facilitated successful 1031 exchanges for two separate families. One family opted to sell their rental property in Simi Valley and reinvest in a property in Oceanside, intending to rent it out for at least two years before transitioning to use it as their primary residence. Similarly, our other client traded their townhome in Agoura Hills for a single-family home in Camarillo, a move that not only upgraded their rental portfolio and increased their rental income but also eliminated HOA fees. Considering the spacious lot in Camarillo, there's potential for additional income through the addition of an ADU, thereby enhancing overall cash flow.
In the past month, we also assisted a client who had been renting out their primary residence in Agoura Hills for the past year and a half. We successfully managed the sale, utilizing their primary house deduction to shelter $250,000 of capital gains. Understanding the implications of the primary residence tax deductions, we navigated the situation to ensure the most favorable outcome for the client. Additionally, we aided another client in purchasing their first home, enabling them to secure a mortgage with the support of their parents for the down payment. This trend of familial assistance in the current Southern California housing market is becoming more prevalent, underscoring the significance of homeownership as a family investment.
Our recent engagements showcase the diverse array of scenarios we handle, highlighting our expertise and ability to navigate various real estate transactions. Should you require assistance, we possess the necessary resources, connections, and knowledge to provide comprehensive guidance and solutions tailored to your specific needs.
We firmly believe that homeownership and real estate investment serve as powerful tools for long-term wealth creation for you and your family. Should you require clarification or guidance on your next steps, we welcome the opportunity to engage in a discussion tailored to your unique circumstances. Our commitment remains to support you in successfully navigating the dynamic real estate landscape while safeguarding the interests of your family. Please feel free to reach out to us, and we will be more than happy to assist you.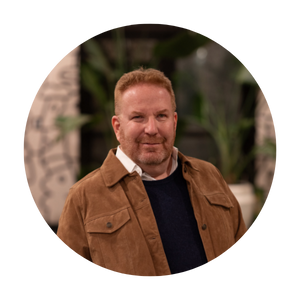 EMail
Markm4results@kw.com
Address
30700 Russell Ranch Rd Suite 200
Westlake Village, CA 91362