A Letter From Your Agent
May, 2023
Happy May, Everyone!
I hope everyone has enjoyed the sunshine and warmer days. I'll start this month's letter with the market update. I am happy to report that the market in April was very stable. The 30-year mortgage continues to fluctuate between 6-6.5%. Inventory remains low at approximately 1.5 months of inventory on hand. As we have previously discussed, this means we are in a healthy seller's market. We continue to see multiple offers on homes priced well for the market. With interest rates in the 6-6.5% range, we have also seen more buyers jump back into the market. The days of fear and uncertainty have subsided, and people who have a need are shopping.
We anticipate a tight-selling market over the next few months. The feds raised interest rates 1/4% in May, and we are hoping this will be the last increase of the year. Based on different announcements, the feds may even lower interest rates in the fall. This will make up for the slower start at the beginning of the year due to higher rates and the constant rain.
We are very upbeat about the market and what our team does to help our client's homes stand out. If we can tell a story about your home emphasizing the emotional appeal and what it is like to live in your neighborhood, we can generate more interest.
We don't just focus on the number of beds and baths because that is information a buyer can see on the listing. Purchasing a home is an emotional decision. Therefore, marketing your home to buyers must be about the emotion of the house. We focus on what kind of life they will live in the home, and we can capture this story with our latest tool, The Story of Your Home.
I've included a link for a house we marketed in Moorpark and our newest listing in Simi Valley. Check it out and let us know what you think.
We have revised how we do our listings to provide a higher seller experience. We start by having our design specialist look at your house; then, we will have a pricing strategy consultation to establish the right price. If we take a little extra time and show you how your home compares to other houses on the market, we can better position your home to get you the highest price possible. We then will make some suggestions that will allow you to generate a higher starting price.
We know homes that look their best create a greater emotional appeal and thus result in higher offers. We can't wait to show you what we do and how we can make a difference.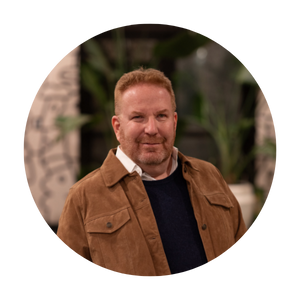 EMail
Markm4results@kw.com
Address
30700 Russell Ranch Rd Suite 200
Westlake Village, CA 91362