A Letter From Your Agent
October, 2023
Dear Client,
As we journey through life, our responsibilities and perspectives evolve. We find ourselves helping our adult children take their first steps into the world of homeownership while also assisting our aging parents in transitioning to homes suited for their golden years. Simultaneously, we seek to safeguard our wealth, ensuring a seamless transfer to the next generation, free from probate costs or inheritance taxes.
Over the past several years, I've dedicated myself to creating generational wealth and understanding the intricacies of setting up tax-efficient structures to enhance our assets. From this knowledge, we've developed two exceptional programs aimed at equipping our clients with the information they need.
Our first program focuses on wealth creation through real estate investments. This can involve purchasing investment properties, conducting 1031 exchanges with existing investments, or transforming your current residence into a rental while acquiring a new one.
Today, I'd like to discuss our second program – our Seniors Program. This initiative is designed for seniors and their families. We firmly believe that engaging in these critical conversations while everyone is capable of participating sets the stage for success. Allowing parents to express their wishes and establishing a plan to pass on their wealth is the ideal approach. The alternative, making decisions during emotional times, often results in a lack of control. Our program aims to empower you and your family to make informed choices.
Our journey begins with understanding the importance of setting up a will and family trust. We'll connect you with experts who can guide you through this process, shedding light on probate and its associated costs. We'll stress the significance of a will in outlining directives regarding asset distribution. Unfortunately, I've encountered situations where a lack of a will led to complicated real estate transactions and strained family relationships. Conversely, a well-structured trust ensures a smoother process.
Another crucial aspect of our program delves into the tax benefits of inheriting property, including the step-up in basis. We'll discuss how these advantages can be leveraged, potentially leading to property sales and strategic investments to better meet your needs. My personal experience in helping my own family navigate this process following my father's passing equips me with valuable insights to share.
Additionally, we'll address the challenge of initiating these conversations with family members. Whether it's discussing giving up car keys or transitioning to assisted living, these talks can be daunting. We'll provide guidance on how to approach these discussions effectively. We'll also explore right-sizing options and budget-friendly solutions tailored to individual needs.
For seniors with multiple real estate assets, we'll introduce strategies for 1031 exchanges, allowing parents to maintain income while reallocating assets for the benefit of heirs.
As many of you know, I attended UCLA and USC and I graduated with a degree in business and accounting from USC. I then worked for a year in a local accounting firm that specialized in real estate in Southern California. I then transferred to Deloitte Haskins and Sells, one of the big 8 accounting firms. I worked in their emerging business department in downtown LA. I stayed there 2 years until I became CPA. Drawing from my education and early career in business and accounting, I can provide guidance on the process and suggest questions to ask your CPA and financial advisor. If you require recommendations in these areas, we can connect you with trusted professionals.
In conclusion, we aim to support you in creating and protecting generational wealth. Whether you're ready to embark on this journey now or in the distant future, we're here to serve as your wealth advisors. Please let us know if you'd like to begin the process and how we can assist you.
Thank you for entrusting us with your financial future.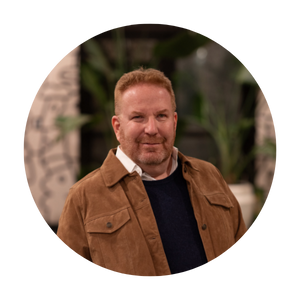 EMail
Markm4results@kw.com
Address
30700 Russell Ranch Rd Suite 200
Westlake Village, CA 91362