IS THIS DEFERRED MAINTENANCE?
Last month I introduced our Concierge Program and how it works. In addition, I mentioned the concept of Deferred Maintenance vs. Upgrades. As this market is quickly changing, I think it's important to elaborate on deferred maintenance since it will become more and more prevalent to buyers and affect sellers. We are seeing the prices of homes drop as buyers continue to sit on the sidelines, either waiting for a "good deal" or being priced out of the market due to rising interest rates. With supply chains still being an issue and inflation affecting the cost of pretty much anything, buyers are being drawn to turn-key homes that do not require immediate work. In a tight seller's market, the market we saw for the last couple of years, we didn't see a significant price gap between fully remolded or upgraded homes and homes that were fixers and required a lot of work. Instead, we see a more substantial price difference between the two home condition types in a declining or more balanced market. As inventory rises, homes with deferred maintenance will see fewer interested buyers and much lower offers. As a seller or a potential seller, the question you should consider now is, what will it take for my home to stand out and grab the attention of buyers?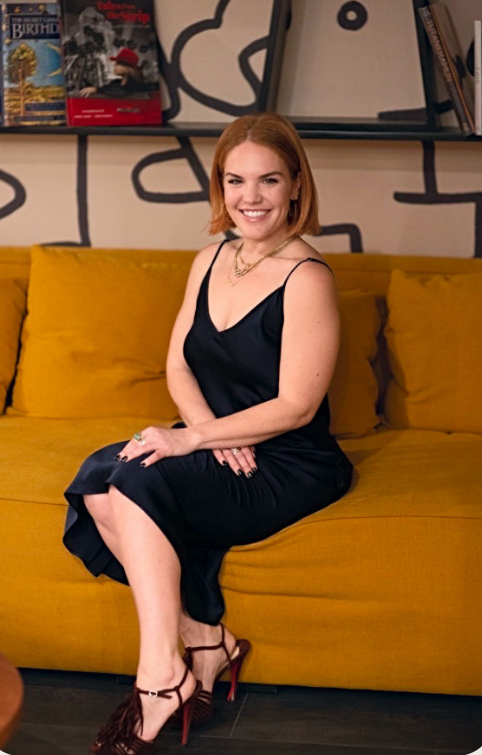 Let's pause for a second and clarify one point. It is tough to choose an accurate home price during a declining market. No Real Estate Agent can tell you a definite price, as all the comps are outdated, and the buyers' psychology is rapidly shifting, creating uncertainty in the market. If you price your home according to a realistic understanding of the condition your home is in, you will see a lot of interest and get a better price for your home. Sellers with the old mindset that buyers will pay anything just to get a house are quickly disappointed and need to make multiple price reductions before they see a steady flow of showings. That being said, the point of this letter is to discuss the many ways you, as a potential seller, can address these issues BEFORE listing your home so that you can protect your equity and not require price reductions as you chase the market down. Sellers can no longer think that buyers will accept a house in any condition. In this market, buyers have many more choices and will skip a home with a lot of deferred maintenance or one that is outdated. You will save a lot more money if you address the deferred maintenance before going on the market because if you don't, you will end up paying for it twice. What does that mean?! Well, they will "charge" you for it when they submit their offer under asking and then request for it to be addressed or for credit during the "request for repairs." If you take care of it BEFORE going live, buyers will walk through the home and offer you more since they don't have a laundry list of to-dos to make the home move-in ready.
Okay, so let's dive into the different areas where you can invest in your home and see a minimum of 3-4x return on your investment (ROI). Like I have said before, homes that are fully upgraded will always sell at a higher price than a home that needs work. A home with deferred maintenance, aka a significant amount of wear and tear, requires a buyer to have extra cash to repair the home upon moving in. Often, buyers are stretched to their max budget when purchasing a house. This is especially true with higher interest rates. They don't have additional resources to fix a home after paying its upfront costs. Therefore, when buyers view a property that requires fresh paint, new flooring, and a lot of issues to be addressed, they are more likely to skip the house and wait for a home in a better condition.
As buyers shop for homes, they assess a house against a list of their wants and needs. That assessing process begins the minute they pull up to a house. In Southern California, we are going through water restrictions, causing our lawns to be dried up and brown, and buyers understand that. Replacing the grass with turf may not be an option as that is a significant expense for a seller. A few suggestions to enhance the curb appeal without breaking the bank are adding rocks or mulch to the planter boxes, adding eco-friendly plants like succulents, or even adding a drip system to keep the cost of water down while maintaining the landscape.
The next and probably the most cost-effective way to increase your home's value is with paint. Seeing old and chipping exterior paint, especially on the wooden trim, is a red flag for buyers. Before painting your exterior trim, we suggest getting a termite and dry-rot inspection to ensure all the wood is in good condition. If any locations need repairing, you will save money by fixing the wood first and then repainting the entire wood trim to give the home a fresh and clean appearance. Next, interior paint is just as important as exterior paint. We all know settling cracks are expected in Southern California. In the Conjeo Valley, there is clay in the soil, causing it to expand in the wet seasons and shrink in the dry seasons. This could cause your home to shift, causing settling cracks. This has nothing to do with the foundation of the house. However, buyers, and more likely than not, first-time buyers, are very concerned when they see any cracking. Addressing these cracks before going on the market can put thousands of dollars into your pocket. The condition of the paint is another point of interest for buyers. If they see walls with a lot of holes from pictures, dirty doors, or scuffed baseboards, they will be required to repaint the home upon moving in. Repainting the interior walls and baseboards is a quick and affordable way to make your home move-in ready. We see time and time that this is THE MOST COST EFFECTIVE WAY to increase the value of your home. I want to give a quick disclaimer on this topic. If you are getting your home ready to sell, ask a professional Real Estate Agent what colors are trending before paying someone to repaint the house. Remember, this is not about what you like and your color preference. This is about getting you the most money by attracting the most buyers. We have seen many sellers repaint their homes in a color pallet that they enjoy, but once we went on the market, we received feedback that the house looked outdated because of that color pallet. This is why we have the Concierge Program! I go out to clients' homes, sometimes a year before they are ready to sell, to walk through and give my professional opinion on colors and prioritizing when getting a home prepared for buyers.
Next, I would suggest looking at the condition of your floors. Are they worn down, have a lot of cracks in the tile, have missing grout, or have water damage to the wood? Buyers who see homes requiring new floors will always estimate a higher cost to the project and either skip the house or offer way below asking. We have great connections to flooring specialists who work with our clients on payment plans and other creative ways for sellers to afford the work. If your carpet has stains or is very old and worn down, replacing the carpet is another cost-effective way to increase your home value. Even if the buyers rip out the new carpet, they will offer your triple what it costs to put in just because they perceive the house to be in a move-in condition. They may upgrade the bedrooms to a wood-like material, but they do not feel pressured that it is an immediate project when the carpets are stained and old.
Another deferred maintenance issue that we keep seeing is regarding the windows. Many windows come with a lifetime warranty, but usually, that is only for the original owner. If you purchased a home that had double pane upgraded windows, more likely than not, you have a ten warranty. It is very important to know your warranty when purchasing a home. If you start seeing fog in the windows, there is a problem with the seal, requiring a brand new glass and seal. We have encountered this issue on three occasions. One home needed at least 12 windows to be replaced, and the sellers found out they had just finished their warranty and now must pay out of pocket. If you start to see an issue with your windows, CALL THE COMPANY AND HAVE THEM SERVICE IT ASAP!! This can be a costly deferred maintenance that, more often than not, falls on the seller to address.  
Regarding older kitchens and bathrooms, we are not in the business of recommending full remodels, as that is extremely expensive for a seller. We have found that when sellers paint older cabinets, either white or trending cabinet color, such as navy blue, buyers see this as an upgrade and do not perceive the kitchen and bathroom as a major issue anymore. We are not trying to trick buyers into thinking they are getting a new kitchen; they know it is a cosmetic fix. However, when natural wood or outdated cabinets are patined a modern color, the buyers are not inclined to skip the house as the kitchen and baths are fully functional and now have a modern esthetic. Ensuring the wood, tiles, granite, garbage disposal, and faucets are in good condition is critical for a buyer to perceive the home as move-in ready.
When it comes to the backyard, many houses feature a wood overhang. This is usually the location where we find the most wood damage. Getting a termite and dry-rot inspection before listing your home can save you thousands of dollars when buyers submit their request for repairs. Often, when an overhang requires more money to rebuild, as it has too much wood damage, we recommend just tearing it down before going on the market so buyers never see it and, therefore, cannot ask for a $10,000+ credit. If the overhang is a central focal point to the backyard, then we would suggest paying to have it repaired and rebuilt but maybe not adding the roof back on and creating an open overhang to save money on materials and labor. This is another area where our Concierge Program has saved our clients thousands of dollars.
Okay, if you are starting to get concerned because your home requires everything I have discussed, do not panic! We wouldn't leave you hanging, as we are a SOLUTION-BASED team! As I said, we work with incredible vendors with financial plans for our clients. We have some vendors that get paid through escrow! Our goal is to get you the most money. We have found time and time again when you address deferred maintenance before the home goes on the market, we get our clients a 4×1 ROI! So, if you have the time and some extra cash, we will find the best path to increase your home value.
If you are thinking of selling your home in the next 12 months, give us a call, and let's schedule a FREE Concierge Consultation where I will be there every step of the way.